We are a major supplier into the Construction and Quarrying industries. Our range of equipment and abrasive resistant materials ensure that we are one of the leading suppliers of wear parts in the UK.
A high-quality service has allowed us to establish strong working relationships with market leading global companies such as Sandvik, Caterpillar, JCB and Terex.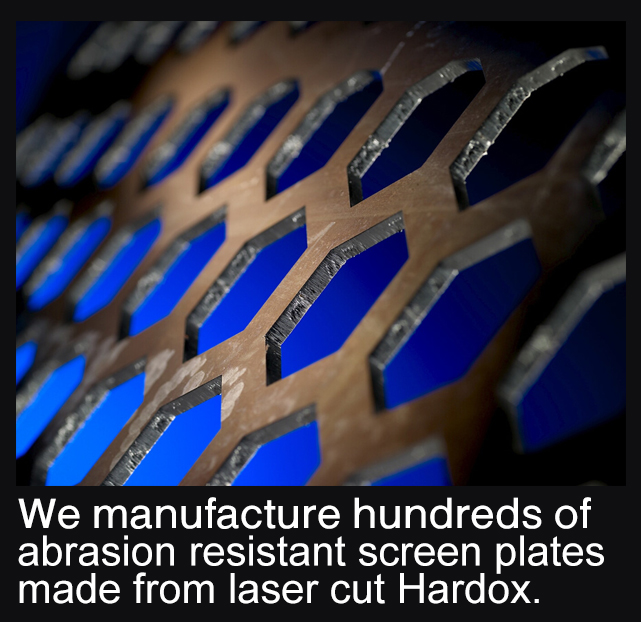 MTL has invested heavily in latest state-of-the-art profiling equipment including a 12 metre waterjet machine and a laser cutting machine capable of producing parts of up to 20m x 3.2m x 25mm, with a bevel or weld prep of up to +/- 50 degrees. This allows us to increase efficiency and productivity, which generates cost savings for our customers.
We supply safety critical parts including booms, chassis and major structural components for many of our larger customers. These parts are manufactured from high strength materials, such as Domex, which allows our customers to reduce vehicle weight whilst increasing payload. We also use Weldox and Strenx. We are the largest OEM processor of Hardox wear plate material in the UK, handling several thousand tonnes per year. As a Hardox Wearparts Centre, we have access to significant quantities of material, with up to 300 tonnes of stock on site at any given time.
The vast range of projects handled demonstrates our flexibility, from dump truck bodies to liner plates and from impact crushers to cutting edges. Our track record gives OEMs confidence, ensuring that mtl is their first choice for the finest quality materials.