We are extremely proud to unveil 'Camellia', a new sculpture which our apprentices have fabricated over the past 12 months. This new landmark currently takes pride of place in a temporary location on All Saints Square at the heart of Rotherham's town centre.
Camellia will be moved to its permanent location on the newly developed Forge Island Gardens once the development is complete. This nature inspired sculpture was designed by artist James Capper who worked closely with our apprentices and MTL's Training Manager Jason Reynolds to bring his vision to life.
The steel flower sculpture stands 8m tall and features petals which open and close while the top of the sculpture rotates through 360 degrees in a 24-hour period. This creates a dynamic and continually animated installation which represents the natural cycle of a Camellia. The aim of this new sculpture was to showcase the town's rich industrial heritage and beautiful green spaces.
Our apprentices have worked extremely hard over the past 12 months to bring 'Camellia' to life, We opened our in-house Training Academy in 2015 to provide local individuals with an opportunity to gain the relevant skills to carve out a successful career in engineering. Since then, we've started over 70 successful engineering careers, generating a major boost to the local skills levels and employment.
Take a look at some behind the scenes photos of our apprentices working on the fabrication of the new sculpture.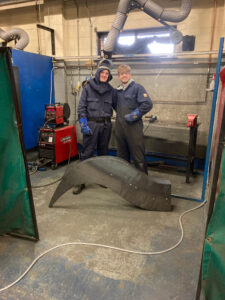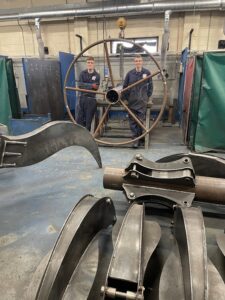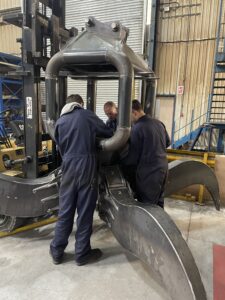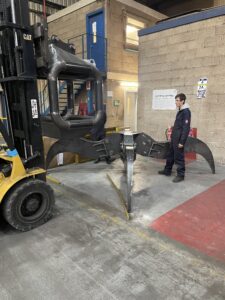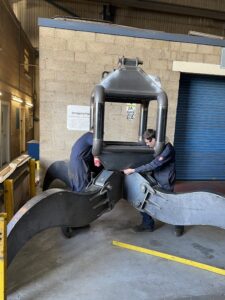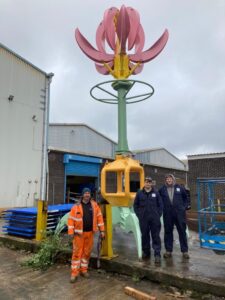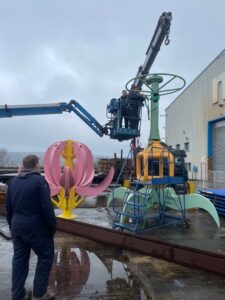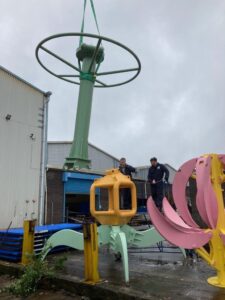 Working on local community projects such as Camellia is a great way for our apprentices to learn their trade while also benefiting their town and bringing pride to their local community.
We are incredibly proud of all our apprentices and staff who have worked extremely hard on this exciting community project.