We were honoured and delighted to welcome an official delegation from the UK MoD's Defence Equipment and Support (DE&S) team to our facility in Rotherham this week including Director General Land Chris Bushell, Director Land Equipment, Major General Darren Crook, and Major Sam Meadows, Military Assistant to Director General Land.
The visit highlighted MTL's vital contribution to some of the British Army's major ongoing procurement programmes including Boxer 8×8 Mechanised Infantry vehicle, Ajax and Challenger 3.
Our visitors were also shown around our manufacturing facilities before being given a tour of our newly refurbished in-house Engineering Academy where our Apprentices were busy putting their newfound skills to the task to fabricate some steel poppies ahead of Remembrance week.
Apprentices are at the heart of MTL's future growth plans and we recently pledged to create 150 new apprenticeship positions over the next 10 years on the back of our recent contract wins which are supported by the Defence Industry. DG Land and DLE, an apprentice himself, were delighted to see how UK investment in the Land Industrial Strategy (https://www.gov.uk/government/publications/land-industrial-strategy) is creating new apprenticeships to upskill young people in Rotherham.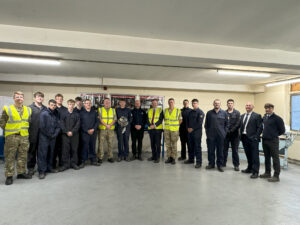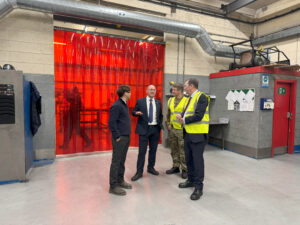 As well as meeting several members of MTL's Specialist Defence Team including many apprentices, the DE&S team were also keen to hear about MTL's growth and expansion plans, and put the emphasis on the importance of UK content for key UK MoD programmes in line with the UK government's Prosperity and Levelling Up agendas.
We are proud to be playing our part in the UK MoD's ongoing modernisation of their vehicle fleet and to support the UK defence industry as a whole with our cutting-edge manufacturing capabilities.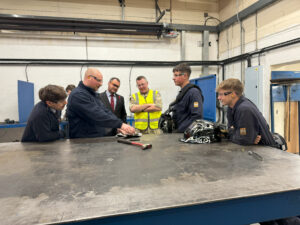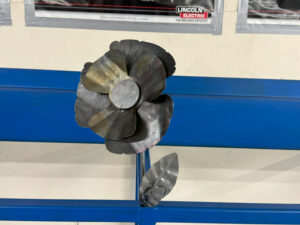 To read more about our work on the UK's Boxer programme, please visit our news page.
For more information on our Defence manufacturing capabilities, please visit our Defence & Security page.
For more information on our Apprenticeships, please visit our Training Academy page.