Following a multi-million pounds contract win for the Defence industry earlier in the year, MTL Advanced has recently won a new contract for serial production of armoured steel hulls for one of the largest Defence OEM's in Europe.
Karl Stewart, Director at MTL Advanced, said: "This contract demonstrates the continued growth of MTL Advanced and the confidence our customers have in the team to deliver projects of this type, on time, whilst meeting exacting quality requirements.
"This builds on the success of several recent multi-million pound contracts with NIMR Automotive, which were delivered on time and within budget."
We are Europe's largest contract manufacturer of armoured steel structures with projects ranging from piece part kits, turrets and blast floors to fully fabricated, painted and assembled hulls.
With a global reach, our customer base drives the requirement for the company to carry large stocks of material produced by European mills including High Hard and Ultra High Hard steels as well as certain grades of Aluminium. This in turn enables the company to respond quickly to customer needs.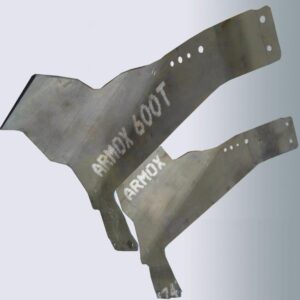 MTL has been at the forefront of developing new capabilities for the processing of metallic materials for many years, and we were the first company to develop a repeatable process for the forming of Ultra High Hard steels and has been successfully doing this for over eight years.
The company's current focus is pushing the limits on developing repeatable processes for the welding of Ultra High Hard steel, and MTL is the only organisation at this time to have a fully certified welding process.
In the last 3 years, MTL has received over £8.5m of investment in state-of-the-art laser cutting, robotic welding and machining technology. The site also boasts the largest laser cutting machine with an automated handling system in the UK, robotic pressing and welding capabilities, extensive CNC machining facilities and shot blasting and wet paint plants, which are further supported by clean areas for carrying out assembly work.
We will once again be exhibiting at DSEI, London from 12-15 September on stand N5-404 to showcase their specialist capabilities within the Defence sector.